Welcome to our homepage!
We are a supplier of carriages, harness and driving sports equipment in Hamburg - Germany since 1983. Below you will find some information about our product range. For any further questions, pictures, offers or queries please don't hesitate to contact us: info@kellinghusen-fahrsport.de
CARRIAGES
We offer second hand as well as NEW carriages for all, really all occasions - specially shaped for your needs. We make sure you will get a technically correct, of good quality and reasonably priced version. Various carriages are ready to be shown to you as follows (just click on the button "Neue Kutschen" on the left side). If you do not know the specialized names, just check the color of the marks. All models can be customized in measurement, sizes of wheels and designs, colors and technical details... you might even have some idea yourself which we can develop together? We look forward to your suggestions!
ACCESSOIRES FOR CARRIAGES
Our range includes seats for drivers in various designs, additional material for carriages, wheels (steel and wooden) in different sizes, types and colors, poles for singles and pairs (steel and wooden), baskets for umbrellas and tea material, pole end fittings and accessories as well as fittings for tandem and random driving, whip and lamp holders and the complete brake stuff range. .
HARNESS
Our warehouse´s large capacity allows us to keep almost all items in stock. From a complete set of harness (single, double, four and six in hand etc.) for English, marathon, work and pleasure driving in various sizes and all harness parts - everything your driver´s heart may wish is regularly available. Our harness sets are technically correct, qualitatively good and acceptable in pricing. You may choose between leather harness and the complete range of ZILCO-harness.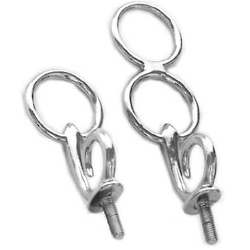 LAMPS
We offer a collection of lamps from different manufacturers. You will find lamps for your pony cart wagon, for your competition carriage and last but not least for your show-vehicles as a mail coach. We offer special coach lamps for this type of carriage. Every model is regularly available in brass and chromium-plate. Delivery of lamps is possible.

ACCESSORIES
We have range of accessories for drivers and grooms. Our selection includes top hats for drivers in grey and black, flat ones for grooms, traditional colored gloves for the complete crew, aprons in many designs and as well as neck ties in various discrete colors and with emblems of single, double and 4-in-hand. Furthermore our program includes safety girths, safety waistcoats and safety helmets for drivers and grooms and traffic-signs for direction. See more..
MISCELLANEOUS
Additional to our main range, we offer all kinds of accessories as bridle rack sets, whip rolls, fly rugs, kidney rugs for driving, obstacle driving sets, punch pliers, halters as well as care articles for leather goods and horses. See more..
LUNGING EQUIPMENT
Driving and lunging are very similar. We offer high quality rollers made of leather, sturdy cavessons with strong fittings, lunges and double lunges with round ends as well as lunging pieces.
BITS
We offer a wide range of different driving bits such as traditional ones and special bits in 10.5 cm - 17.5 cm. All bits are made of break-proof stainless steel
OPENING HOURS:
Monday - Thursday 8.00 - 12.00 and 14.00 - 18.00 (Sept-March till 17.00)
closed on Fridays and Saturdays
As usual we kindly ask you to make an appointment to make sure that you will receive our best consultation.